This is a Sponsored post written by me on behalf of Scotts Miracle-Gro for SocialSpark. All opinions are 100% mine.
I am a member of SocialSpark and we have teamed up with Scotts for this informative blog post.  I am a homeowner and gardener so I am always looking for new gardening supplies that will help our yard and garden look its best.
We live in Texas and the weeds and wild flowers invade our yards and gardens.  I am hoping that Scotts Nature Scapes mulch will us to prevent this infestation and to help us with our  sustainable gardening plan.  I like that Scotts Nature Scapes Mulch is a natural forest product that contains no waste wood and it comes in a variety of textures and colors such as Classic Black, Sierra Red, and Deep Forest Brown.  Scotts Mulch also helps to maintain soil moisture, prevent weeds from growing, and create a well manicured landscape look all year long.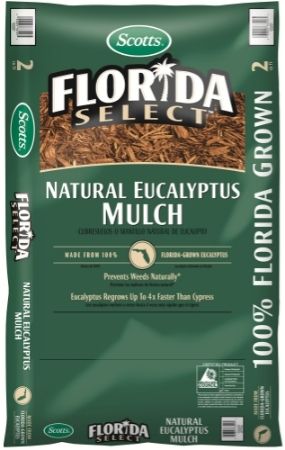 If you happen to live in Florida, then Scotts Florida Select Natural Eucalyptus Mulch would be for you!  Florida Select Mulch is made from 100% Florida-grown Eucalyptus which is a sustainable Cypress alternative that is grown in Florida, for Florida use.  This natural Eucalyptus Mulch is guaranteed to be free from construction, demolition, pallet, or other waste materials.  This mulch also helps to prevent weeds naturally  while helping to conserve soil moisture and moderate soil temperature at the same time.   
To get the most out of your mulch be sure to spread it 3 inches deep on top of your soil.  Keep the mulch several inches away from your tree trunks, house foundations and other wooden structures.  Be careful and only apply it around trees, shrubs, flowers and vegetables after the seeds have germinated and the plants have been fully developed.
I now have my list ready to get our yard and garden ready for spring.  I will need Scotts Florida Select Mulch; flower seeds; vegetable seeds; a rake;  a watering can and a small spade.  Then I will be set!
I hope that this post and the pictures from pinterest have inspired you to get outside and to get your yard and garden ready for spring!